Technology solutions for home use
Gamer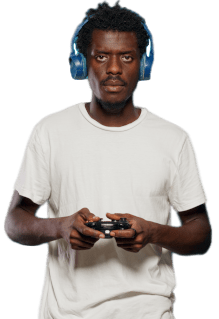 Quality and performance
For those who are in the computer games team, you certainly know how difficult it is to find a good infrastructure to handle all those games, right? With that in mind, we offer a complete support service for the construction of this space. We know the need for hardware for gamer use, including the need for well-defined images and an fps that allows the game to run. So, by hiring our service aimed at gamers, you can have this structure designed exclusively for your space.
Gamer Infrastructure?
When we talk about gamer computing infrastructure, we are facing a greater need for hardware to run programs and applications considered heavy. In addition, the player needs to have a system capable of holding for hours in good quality. Therefore, it is normal that it seems to be a very expensive structure, but in fact, you only need the support of trained professionals. When opting for the service, you will go through the entire questionnaire step that we will talk about below. With this, it is possible to understand what are the expected games, its line of action, how much you will use it daily and how much it requires from a computer system. Once this is done, you will be more able to keep your games with good image, audio, playability and usability qualities. Thus, we can define the gamer computational infrastructure as the combination of all the necessary equipment to have a good gameplay, regardless of what its focus is.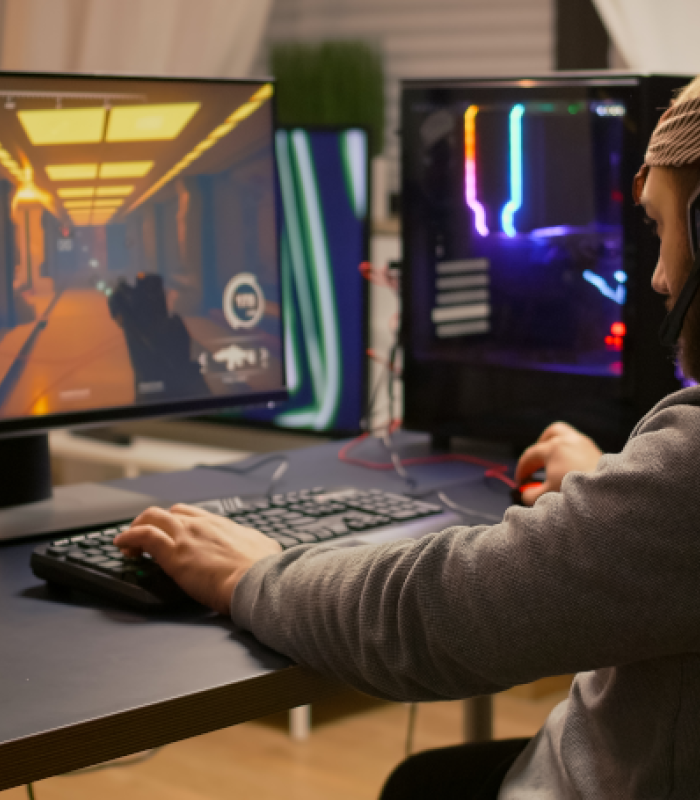 How it works?
Maybe you're still wondering how exactly this service model would work, so let's talk a little more about it and how it can help you. In all, we carried out at least four steps, described below. In addition to installing, we also carry out the entire process of adapting the equipment to the so-called technical standards, leaving the environment well equipped and, more than that, safe.
Além de instalar, também realizamos todo o processo de adequar os equipamentos com as chamadas normas técnicas, deixando o ambiente bem equipado e, mais do que isso, seguro.
Contact
If you want to have a well-built, secure website that will add value to your business, we are ready to serve you in the best possible way. Get in touch, schedule your meeting and let's put your business to grow on the internet.