Technology solutions for home use
Smart House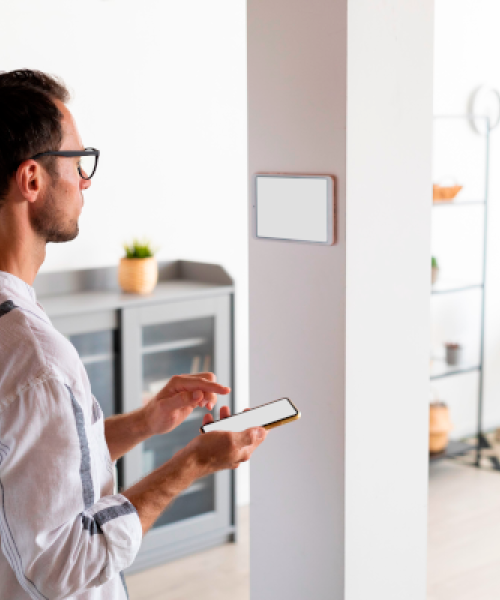 Home more
comfortable and facilitated.
Nowadays, one of the main actions in homes around the world is the automation of several actions considered routine. In this sense, we are talking about the so-called smart home, responsible for making the lives of the residents of the place more comfortable and easier.
The computing infrastructure of a smart home is one of the best actions for those who want to have more practicality in everyday life. With that in mind, we offer a service based on molding and structuring every point in your home to assemble something functional. Whether in the automation of just one room or the entire house, we are ready to offer the best options and make your daily actions more flexible.
How it works?
---
Our service is based on building an intelligent and functional ecosystem in your home, with arrangements to make everything as simple as possible to be moved later.
With this, you can opt for the automation of lights, TV sets, fans, doors and windows, cameras, among others. In practice, everything you need for your home to become more practical. Therefore, the smart home is mainly based on the synergy between all the equipment, making its use capacity much greater by the resident. Also, here, there is even greater research on what the user is willing to have control over. In other words, the resident needs to know what he wants to automate, thinking mainly about quality of life. After all, not everything that is automated will, in fact, make a significant difference.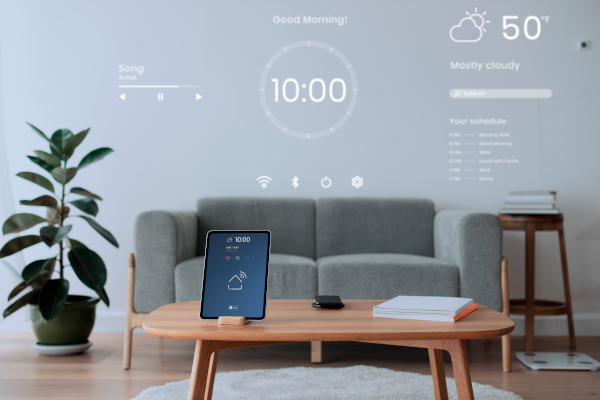 Our project
Maybe you're still wondering how exactly this service model would work, so let's talk a little more about it and how it can help you.
In all, we performed at least six steps, described below.
Entre em contato
Want to know more about how our smart home computing infrastructure service works?
Just get in touch and we'll start our conversations!